Player Benefits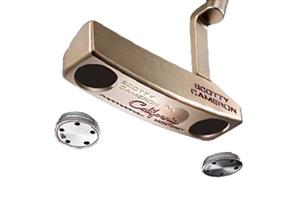 Studio Weighting Technology
Provides greater choices for length and weight to enhance performance for all types of players.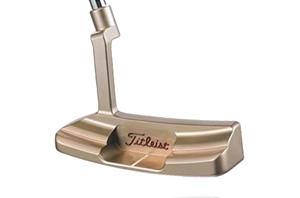 Milled From Soft, 303 Stainless Steel
For a soft sound and feel that promotes precise distance control.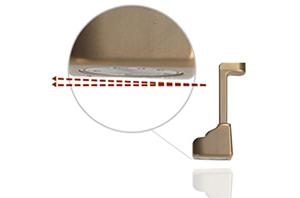 Draft Sole Design
Keeps the putter square in the playing position for proper alignment.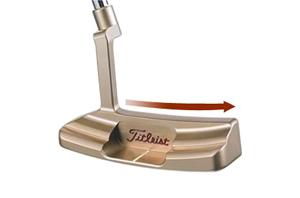 High-Toe Profile
Aids alignment and eliminates the tendency to raise the toe at address causing a player to aim the putter to the left of the target.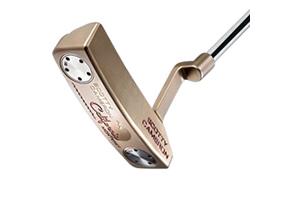 Honey Dipped Finish
Provides a deep, rich, non-glare appearance.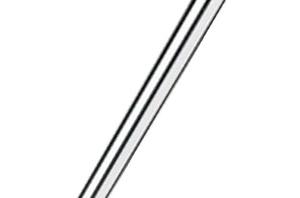 Stepless Steel Shaft
Provides a clean, uninterrupted look at the ball in the address position and promotes better putterhead feel throughout the stroke.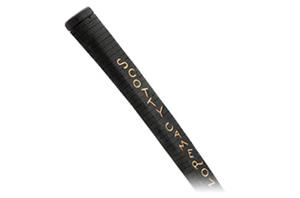 Black Cameron Tour Grip
Creates a soft, controlled feel for precise feedback.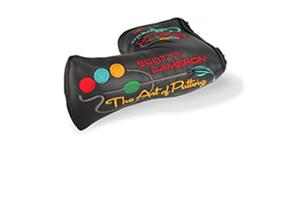 Headcover
Black with bold, colorful "The Art of Putting" graphics.
Opciones de Palos Personalizadas
Titleist ofrece una gran cantidad de variedad de varias, grips y opciones personalizadas para ayudar a los golfistas a alcanzar su mayor potencial.
Specifications
California
Loft
Lie
RH
Length
Std.
RH
Length
Heavier
LH
Length
Std.
LH
Length
Heavier
Head-
weight
Std.
Head-
weight
Heavier
Offset
Neck
Grip
*Monterey
4°
71°
33"
34"
35"
34"
35"
-
-
360g (33")

350g (34")

340g (35")
360g (34")

350g (35")
Full Shaft
Plumbing
Black No Cord
*Coronado
4°
71°
33"
34"
35"
34"
35"
-
-
360g (33")

350g (34")

340g (35")
360g (34")

350g (35")
1/2 Shaft
Flow
Black No Cord
*Sonoma
4°
71°
33"
34"
35"
34"
35"
-
-
360g (33")

350g (34")

340g (35")
360g (34")

350g (35")
Full Shaft
Plumbing
Black No Cord
Del Mar
4°
71°
33"
34"
35"
34"
35"
33"
34"
35"
34"
35"
360g (33")

350g (34")

340g (35")
360g (34")

350g (35")
1/2 Shaft
Flow
Black No Cord

*Hollywood

4°
71°
33"
34"
35"
34"
35"
-
-
360g (33")

350g (34")

340g (35")
360g (34")

350g (35")
3/4 Shaft
Flow
Black No Cord