Player Benefits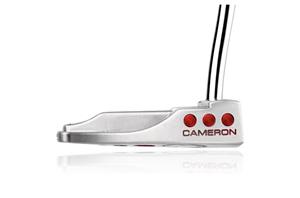 Precision Milled
Lightweight 6061 aircraft aluminum (Kombi) or 303 stainless steel (Kombi-S) body precisely milled into a player preferred shape that flows perfectly from topline to back.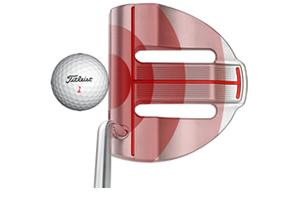 Solid Sound and Feel
Thick face and precise three point weighting (heel, toe and back) provide a solid sound and feel.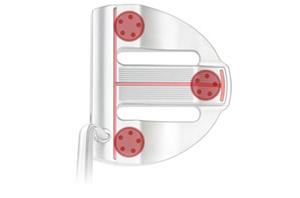 Great Roll
Three point weighting and a deep CG provide a balanced putter that is stable throughout the stroke for forgiveness and great roll.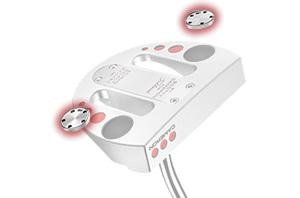 Select Weighting
Studio Select weighting technology can be factory adjusted to produce length and weight options.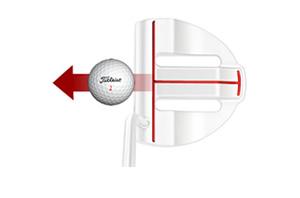 Precise Alignment
T-shaped, high contrast red ink sightlines provide easy face alignment, the sightline along the rear edge of the misted topline reduces visual thickness.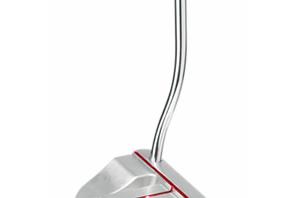 Double Bend Stepless Shaft
Clean, stepless, double bend shaft with a full shaft of offset provides an unobstructed look at address.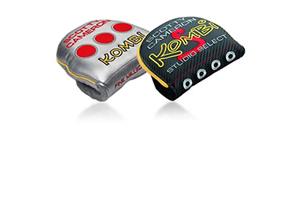 Headcover
Silver (Kombi) or black (Kombi-S) headcover with bold red tour-inspired three dot graphics.
Opciones de Palos Personalizadas
Titleist ofrece una gran cantidad de variedad de varias, grips y opciones personalizadas para ayudar a los golfistas a alcanzar su mayor potencial.
Specifications
Studio
Select
Kombi
Loft
Lie
RH
Length
Std.
RH
Length
Heavier
LH
Length
Std.
LH
Length
Heavier
Head-
weight
Std.
Head-
weight
Heavier
Offset
Neck
Grip
Kombi
4°
71°
33"
34"
35"
34"
35"
33"
34"
35"
34"
35"
360g (33")

350g (34")

340g (35")
360g (34")

350g (35")
Full Shaft
Double Bend
Red Cameron Cord
*Kombi Mid
4°
71°
42"
43"
44"
-
-
-
400g
-
Full Shaft
Double Bend
2pc Split Red Cameron
*Kombi Long
4°
79°
48"
50"
-
-
-
500g
-
Full Shaft
Double Bend
2pc Split Red Cameron
Kombi-S
4°
71°
33"
34"
35"
34"
35"
33"
34"
35"
34"
35"
355g (33")

345g (34")

335g (35")
355g (34")

345g (35")
Full Shaft
Double Bend
Red Cameron Cord